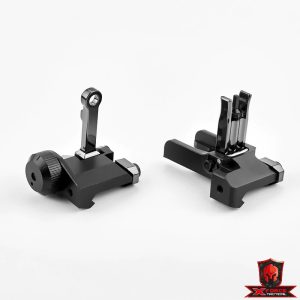 Explore our selection of iron sights designed specifically for Gel Blaster Rifles. Whether your replacing a broken sight, or just changing up the look of your blaster, then we have you covered. Discover a wide range of options, from flip-up to fixed iron sights, designed to fit various gel blaster models.
Buy now with confidence, from Australia's leading Gel Blaster retail, X-Force Tactical.
Note: Adding upgraded iron sights, does not improve the performance or accuracy of the actual Gel Balls. Though it will give you a consistent centre point to aim at.