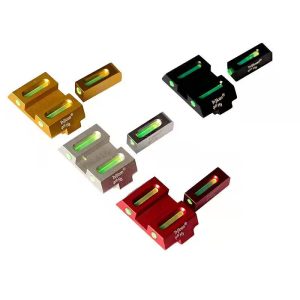 Looking to upgrade or replace the sights on your GBB Pistol, then we have you covered. From standard replacement parts, to upgrades with fibre optic thread, the choice is yours.
Shop now, with Australia's leading Gel Blaster Retails, X-Force Tactical.
Note: Adding upgraded sights, does not improve the performance or accuracy of the actual Gel Balls. Though it will give you a consistent centre point to aim at.