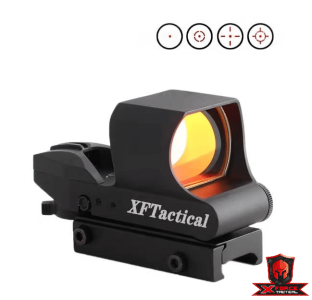 Discover Precision and Accuracy with Red Dot Sights for Gel Blasters at X-Force Tactical
When it comes to enhancing your gel blaster experience, Red Dot Sights are an absolute game-changer. These cutting-edge optical accessories are tailor-made to provide unparalleled precision and accuracy in your gel blaster adventures. Designed with both beginners and seasoned enthusiasts in mind, Red Dot Sights for gel blasters offer a clear and unobstructed view of your target, making it easier to lock onto your opponents and hit your mark. Whether you're engaged in close-quarters battles or long-range skirmishes, the integration of Red Dot Sights elevates your Gel Blaster's performance and aesthetics, ensuring you never miss a shot. Upgrade your gear with the latest in Red Dot Sight technology and take the look of your Gel Blaster to the next level, hitting your targets with unerring precision and style. Whether you're a competitive player or a casual skirmisher, these sights are the ultimate choice for improving your gel blaster experience and claiming victory in every encounter.
Note: Adding a Red Dot sight, does not improve the performance or accuracy of the actual Gel Balls. Though it will give you a consistent centre point to aim at.