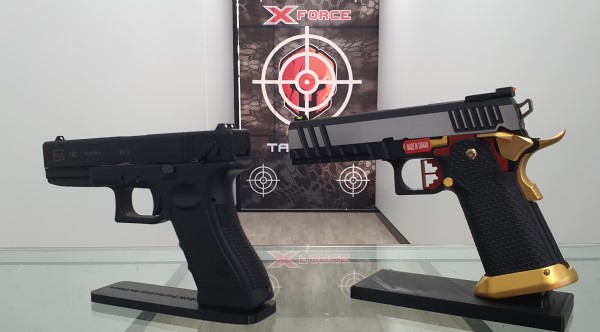 From James Bond to John Wick, from Agent 42 to Lara Croft, semi automatic pistols have earned a place in both history and popular culture. Easy to conceal, devastatingly effective and extremely reliable, in the right hands these things are nothing short of stunning.
Evolving from the original semi, the Borchardt C-93 (1893), via the Colt 1911, the Walther PP series, through modern Glocks, Sigs and Berettas. Semi automatic pistols have been a mainstay side arm for the military, law enforcement and numerous agencies. Here at X-Force Tactical we offer a huger range of GBB (Gas Blow Back) Gel Blaster pistols. From ultra authentic replicas of the real steel items, to super blinged up pistols more at home in Anime, or the hand of a Russian Mob Boss, we got you covered.
Order online or instore with confidence, and let us kit you up for those Gel Ball skirmishes to come.